Office Administration and General Inquiries:
Phone :
(416) 766-6800 ext 0.
Phone Toll Free: 1 888-402-7223
Fax: (416) 762-4437
Email: contact@tortho.ca
Mailing Address:
Toronto Orthopedic Appliance Services Ltd.
2829 Dundas St. West, Toronto, ON M6P 1Y6
Emails:
Daniel Pecorella, Certified Orthotist: danielpecorella@tortho.ca
Jasmine Tagg, Certified Orthotist: jasminetagg@tortho.ca
Khamla Pecorella, Office Manager: contact@tortho.ca
Alex Pecorella, General Manager: contact@tortho.ca
Monday to Friday 8:30AM- 4:00PM. Closed between 12:00 PM-1:00 PM  Daily
By Appointment Only, Please Call to Schedule: 416 766-6800 ext 0.
Closed on statutory holidays.
There is street metered parking in front of the office, a no standing zone to the right of the office front for drop-off and pick-up, a Green P lot behind our building with its entrance on Keele St. If parking in this lot, you are welcome to use the rear entrance of the building through the laneway from the Green P lot. Alternatively, there is residential parking sometimes available in the neighbouring streets of the office.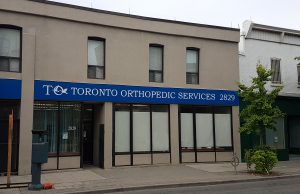 Located In the Beautiful West End of Toronto, Near High Park
Toronto Orthopedic Appliance Services Ltd.
2829 Dundas St. West, Toronto, ON M6P 1Y6
Website: www.tortho.ca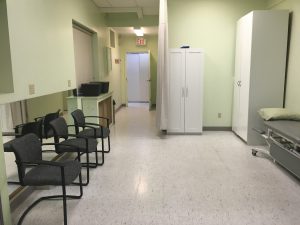 One of our consultation and casting rooms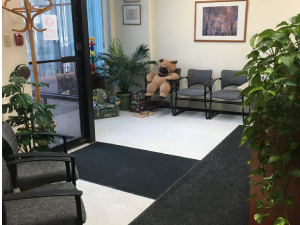 Our reception area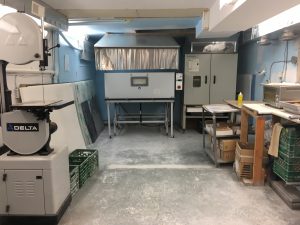 An area of our onsite laboratory