Our mobility department is temporarily closed. Please call if you have inquiries.
Ambulation Aids
Our selection of walking aids have been designed to assist clients of all ages. The walking aids in our range provide support, comfort and assistance to the user whether on a long or short term basis.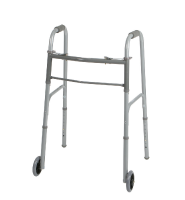 Rollators
A rollator is a mobility aid that gives support during walking and relief  when rest is needed by providing a seat for the user. The rollator greatly enhances the quality of life for it's user by allowing them to continue to participate in their lives socially and independently. They assist with exercise, blood circulation and strengthening of  general health.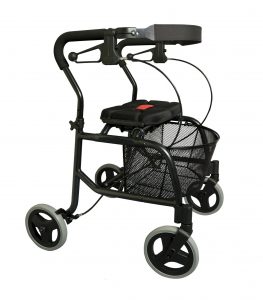 Standing Frames
A Standing frame consists of a board with an adjustable tray and knee stabilizers. It could be fitted with bilateral AFO's. Advantages to a child in a standing frame are improvement of coordination of the upper extremities, enhancement of cardiorespiratory function, maintaining bone density, improving function of internal organs, leg stretching, prevention of pressure ulcers from sitting plus many more benefits.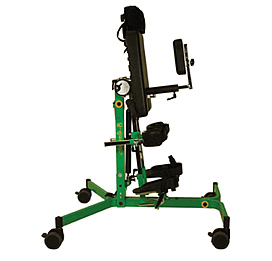 Wheelchairs & Seating
Our mobility department offers a variety of wheelchair types, manual or power as well as the option of custom or modular seating systems and components depending on the individual's specific postural requirements in conjunction with the chair type . A comprehensive assessment of the client is performed on-site with a registered therapist to generate the appropriate prescription. We stand behind the products we offer and will continue to provide quality service in the event of any adjustments or repairs that may be required.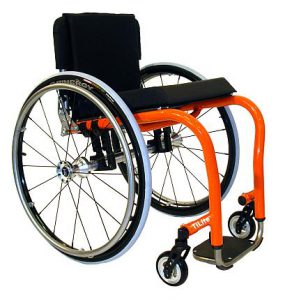 Pediatric Strollers
Pediatric specialty strollers are lightweight and more compact to provide ease of use in everyday transporting and activities for you and your child. We offer different styles and brands to accommodate a wide range users.